Friday, December 18th, 2009
We admire and envy Bill Gates, Warren Buffett, Barack Obama, and other successful people. But success does not come by itself. Even for those born into the right families at the right time, it takes years of dedication and hard work to become successful. And it often entails sacrifices in relationships and other activities. What does success mean to you? Are you willing to pay the price to succeed?
Outliers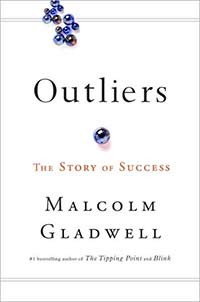 I just finished reading Outliers: The Story of Success, by Malcolm Gladwell. Gladwell is a columnist for the New Yorker who writes fascinating, contorted stories that seem to amble here and there before finally converging to his point. In one article he talks about paleontology, Microsoft, and near-simultaneous inventions and discoveries before settling in to describe a "think tank" company that patents new technology ideas.
In Outliers, Gladwell brings together a number of research studies in fields ranging from elementary education to hockey players, corporate takeover law, and others. One conclusion is that there is no such thing as a "self-made man". Everyone who is successful gets there by having a team, a support network, and a set of fortuitous circumstances that help elevate them.
I initially found that a little depressing. For example, almost all successful hockey players are born early in the year. That could suggest that people like me (with a November birthday) might as well give up (at athletics, at least). As it was, my parents pushed to get me into school early; I certainly would have had a different school experience if I had started a year later. And yes, I sucked at sports.
But that isn't really Gladwell's main point. He believes that the circumstances that turn those early-birth-date players into successes can be duplicated and applied to the training of others. And we can use that to turn his research into an action plan for success.
Workers of the World… Succeed
One of Gladwell's messages is that people don't just "find themselves at the top". They work their way up there, and it takes a lot of work. One study shows that to become an expert in any field, you have to put in at least 10,000 hours of practice and preparation. That means it takes at least ten years of intense study and work just to learn your craft.
Gladwell contrasts the workaholic attitude of Chinese peasant rice farmers with the more laid-back view of Russian and European serfs. Rice is a crop that requires constant attention and work, so it can't be grown efficiently by slave labor. A Chinese proverb says, "No one who can rise before dawn 360 days a year fails to make his family rich." How many of us can even imagine that degree of dedication to our work? It doesn't exactly fit with the popular "something for nothing" approach to life.
Do you have to kill yourself to be successful? Or is there another way? I can think of at least three.
Hours in an Eye-Blink
Practice breeds perfection. And Passion encourages Practice. Find an activity that engrosses you and makes you forget about time, and you will have found the profession at which you can become an expert. I took up computer programming in high school because it was fascinating. I spent many after-school hours playing with the computer and getting it to follow my commands. A few years later, I began to make programming my career.
There has been a lot of press in recent years about work-life balance, especially in the video game industry. Many game companies require mandatory overtime to meet their hectic delivery schedules. The problem is that you can't mandate passion or dedication. People who are really immersed in their professions work hard, and work long hours, because they don't think of it as overwork.
When I worked at "regular" programming jobs, most programmers put in 45 or 50 hours a week just because they hated to leave in the middle of a task. Video game development intensifies that – 60 hour weeks are the norm during "crunch phases". There is so much to do, and almost everything you do breaks new ground, so programmers don't even think about going home after 8 hours. They want to get the job done, and they love to play with the code until it's perfect.
Work-life balance? You bet! Your work will become your life. Don't use this as an excuse for bad relationships though. You can invest a lot of passion in your work and still be a decent human being when you're at home. But you'll probably spend a lot of time talking about your creative and work activities, so it helps to have partners and friends who share your passion.
Work Smarter, Not Longer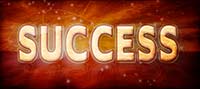 The 10,000 hour rule teaches you how to become an expert. That doesn't mean you have to spend the rest of your life working those 60 hour weeks. In the Middle Ages and Renaissance, children who wanted to learn a craft started as apprentices or indentured servants. Over the course of 7-10 years, they became expert in the craft and the best eventually became Journeymen and then Masters. A Master was known for his skill and artistry, not for working 10 and 12 hour days.
If you were managing an important and challenging project, which employee would you rather have? You can have someone who works by rote for you ten hours a day and turns out a mostly-complete job as you hit the deadline. Or you can have someone who spends a lot of her day thinking and researching, then 3 or 4 hours doing exactly what is needed to finish the task perfectly. I know who I'd choose! But surprisingly many managers prefer the "hard worker" to the expert.
In the game industry – and I think, in life – everything really worthwhile takes experimentation and the willingness to try different approaches. The approaches that don't work have to be thrown away. If you're lucky, they might suggest ideas that can be used for another project down the line. But if you aren't willing to try – and often fail – you won't accomplish anything extraordinary.
Work smarter, not harder. A few hours of effort with proper preparation is worth a lot more than a marathon for which you didn't practice. In your career, those first years of preparation in which you work your tail off may give you the opportunity to be successful with a reasonable work schedule later.
Shared Passion is Passion Multiplied
Outliers teaches us that nobody succeeds alone. Spend your time with people who share your passion. Work with people you respect and admire, and try to adopt their best practices. Join a great team or try to create one. You will get a lot farther that way than by hiding in a corner and trying to do everything yourself.
My most productive periods have been when I worked closely with a peer – someone who could look over my shoulder when I got stuck, or with whom I could discuss ideas. Two heads are better than one when it comes to creative approaches to solving problems. And that helps you work smarter.
Lori and I have always had a collaborative relationship. That isn't always easy – another word for collaboration is "arguing". But each of us pushes the other to try new things and to do them as well as we can. Many of the puzzles and story elements in our games started with a "half-baked idea" that we kicked back and forth until it really worked.
Each week, when I start writing this blog, I seem to get to 400 words and stall. Lori pushes me to get the rest done. Then she usually makes me reread what I wrote and make it better. Even though I do almost all of the writing, these blogs would be much lower quality without the intervention.
Two or three people working together will accomplish much more than the same people working on their own. Individual work adds up; collaboration multiplies.
Going out of your way to try new experiences and meet interesting people can also be a way to find your passion. If your work doesn't immerse and fascinate you, maybe you just haven't tried enough kinds of work yet. Some very successful people started out trying out a little of everything. Go on – Give something new a try!
Success = Worth
I don't consider anyone truly "successful" if they don't love and care about their life and their work. You need to know that your contributions really matter to stay passionate about your work.
If you don't feel that passion, maybe you need to reinvent yourself. Take on new tasks. Try new types of work. Volunteer your services for a few weeks at a time. If you have a creative idea and don't see a clear way to capitalize on it, work on it for fun, then give it away. Worth is not measured by how much money you make, but by what you create and the value you add through your work and your ideas.
In the long run, it doesn't really matter whether anyone else calls you an "expert". All that matters is that you can look back and say, "I've accomplished a lot with my life." Find small ways to make the world – and the lives of people around you – a little better. There is no greater success than that in life or in work.