"We were playing a game." "No game." – Joel Rosenberg, The Sleeping Dragon, 1982.
Dungeons & Dragons™ is the most important game introduced in the last 50 years. Without it, the landscapes of both live and computer gaming would look totally different. It's certainly been influential to us. Our games wouldn't exist at all without the influence of Dungeons and Dragons. There's a very good chance Corey would still be designing productivity software if we had never discovered Dungeons and Dragons. Lori would still be a schoolteacher, and we'd never have met each other.
World of Warcraft would not exist without Dungeons and Dragons. Nor would Everquest, Ultima Online, Zork, any other text or graphic adventure video game, nor thousands of others. I don't think we could say that about any other modern game. Exaggeration? I don't think so.
What Makes Dungeons and Dragons Different?
How is Dungeons and Dragons different from playing Cops & Robbers, or Knights & Knaves, or tag? Dungeons and Dragons has rules and structure. Characters have specific abilities and restrictions. A player can't say "I leap over the 50 foot chasm" and expect it to work… unless they know how to fly. They might be able to say, "I cast a Fireball," if their character happens to know the Fireball spell and has one ready. So a Dungeons and Dragons character can do a lot of things the player can't do in real life and can't do things just because they make a good story.
Another critical aspect of Dungeons and Dragons is the concept of experience levels and experience points (XP). These have been adopted by most current role-playing games. We used a different system in Quest for Glory – individual skills and talents that improved with practice – but that really is just a variation on the XP theme. For all practical purposes, Dungeons and Dragons invented the idea of playing a single character with skills that improve over the course of many sessions of playing that same character. Since then, almost every role-playing game has been built around that concept. That's pretty revolutionary!
Storytelling and D & D
But Dungeons and Dragons isn't just about the rules. It's also about playing a game where storytelling is as important as the game mechanics. A couple of Corey's Bard characters come to mind. Each of them wrote a song about one of their adventures. In one case, our low-level party took on a much more powerful creature with the help of some magic. It could have been just another hack-and-slash moment, but the Bard immortalized it in song as "The Slaying of the Remorhaz" (giving himself a starring role, of course). Similarly, Carolan wrote a song, "You Can't Keep Carolan Down," about her adventures. Turning the gaming into a story has helped us remember that campaign many years later.
What makes Dungeons and Dragons so memorable? It's the characters, the story, and the interaction between the players. We brush aside the boring parts, "Um, let's see. I get +1 to hit from 16 Strength. Oh, wait, that's damage, not to hit…" We remember matching wits with a Master Vampire, organizing a village to stand up against an ancient Red Dragon… or making a deal with the Dragon to stop attacking the village. We remember joining together to face an enemy that would have totally destroyed any one of us alone. This is the stuff of great storytelling made all the richer because we are participating in the story and helping to write it.
More than a Game
Dungeons & Dragons is the "more than a game" that helped us to write our own life story. How about you? Have you been influenced by Dungeons and Dragons or other "paper role-playing" games? How did it change your life? Or do you think I've exaggerated its importance, and there would still be lots of fun computer and video games if Dungeons and Dragons had never existed? We want to hear from you.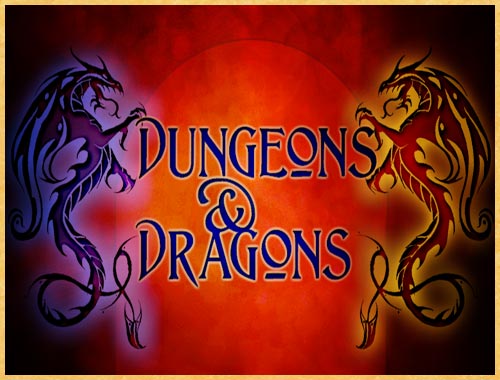 Similar Posts:
Tags: D&D, Game Design

Share on Twitter