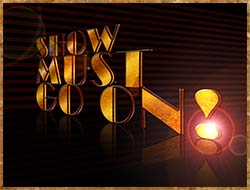 The audience waits impatiently for the curtains to open. The lead singer may have come down with laryngitis, one of the dancers has broken a leg, and the drummer is a victim of spontaneous combustion. But somehow the show must go on.
Last week saw the Final of this year's Britain's Got Talent competition. Having – like many people – become fascinated with the show after hearing Susan Boyle sing "Dream a Dream", I devoured all of the semifinal and final episodes on YouTube. I came away with a new appreciation of the varieties of talent and some thoughts about performing under extreme pressure.
"In My Life"
Music has always been a big part of my life. My father had done some work for Heathkit and part of his payment was a very fancy stereo amplifier. He built it into a hi-fi music system with speakers in three rooms on the ground floor of our house in Pennsylvania. We had a wide selection of 33's, 45's, and even some 78's with classical and pop music. My older brother and sister loved the Beatles and Herman's Hermits, so I sang along with the radio and records. I even occasionally got to tag along when they went to a concert.
I had no formal music training in grade school except for a couple of short-lived classes in trombone and guitar. My first real exposure to music theory was my 8th grade music class. I remember that the teacher would sometimes have us arrange our chairs in a circle and listen to music that ranged from classical to the electronic music of Edgar Varèse. I also sang in a chorus even though my sight-reading ability was close to non-existent.
That was the beginning and end of my music career, as I flunked the audition to the high school choir – My voice was changing at the time and kept cracking. They also expected a certain minimum of music training – "Sing America the Beautiful. What key would you like?" "Uh, I don't know; in what key do you usually do it?" That incident shook my confidence, and for years I avoided singing anything in public. The show went on without me.
"All the World's a Stage"
That changed when my brother visited me in Santa Barbara for the Old Time Fiddler's Competition. Barry had shared his folksong notebook with me, and encouraged me to enter the old-time singing contest. I chose "Two Brothers", a Child Ballad, and Barry accompanied me on fiddle. I went up on the stage in front of hundreds of old-time music fans and somehow managed to focus on the performance instead of my stage fright. For those few minutes, I became the song.
When the dust had settled, I placed second in the beginning singer category. Not much of an accomplishment, perhaps, but to me it was like the Cowardly Lion's medal of courage in The Wizard of Oz. I had been acknowledged for the first time in my life as a real singer, and even had the certificate to prove it. That award was a sort of magical armor I could don when someone criticized my singing – I knew that some people appreciated my voice.
Stepping onto a stage in front of a live audience is enormously stressful. Even seasoned performers admit to getting stage fright before every performance. Each finds a way to cope with the pressure, because they know that the show must go on. They find a way to draw energy from the audience and to involve them in the performance instead of fearing them.
Foggy Mountain Breakdown
Sometimes the pressure can be too much. One of the talented contenders on this year's Britain's Got Talent finals was Hollie Steel, but she almost didn't get a chance to compete there. During her semi-final performance, she made a mistake, couldn't get back on track, and broke down in tears. Surprisingly, Simon Cowell – the "tough judge" on the show – convinced the producers to let Hollie come back later on the show to try again. The second time around, she gave a nearly flawless performance, and the judges and audience were impressed by her ability to bounce back from disaster. Did I mention that Hollie is 10 years old?
I helped out at a coffeehouse for a while in my teens. One regular performer was folk/blues musician Norm Deaver. Norm gave me this tip on performing – "If you make a mistake or forget the words of a song, just keep going. The audience will probably never know the difference, but they will spot it instantly if you stop or remark on your error." Even when a judge "buzzes you", keep going. You won't win any performance points by giving up or becoming angry.
The show must go on. "If life hands you lemons, make lemonade." Sometimes life sucks, and everything seems to go wrong, but you win no points with the jury by complaining or being angry about it. You just have to find a way to play the instruments you have on stage with you. Wishing you had a Stradivarius isn't going to improve your performance on a student violin; imagining that you are playing a Strad just might. Practicing and studying a lot before you go on stage almost certainly will help.
"Two Out of Three Ain't Bad"
Somewhere I have a "Book of Seconds". It's all about the second person to run a 4-minute mile, the second man on the moon, and so on. The point was that we all love a winner, and nobody remembers who came in second. Nike had the ad campaign that, "Second place is the first loser."
Lori and I think that attitude sucks, is destructive, and doesn't match up with the things that are important in life. I love to come in first at bridge, but I don't measure my own performance that way. The question I always ask myself is, "Did I play my best today? Did I put everything I can into the game?" If the answer is "No," then I think about what I need to work on. Sometimes I play my best and come in 2nd or 3rd because someone did even better.
But you know what? Second place is damn good. So is third. You can have a very successful and fulfilling life without ever becoming Number One in anything. Very few professional athletes are #1 all the time. A .300 batting average is considered excellent, even spectacular – That's more than 2 outs for every hit. A professional bowler or poker player who wins one tournament in twenty is rightly considered to have a great career.
Susan Boyle did not end up winning this year's "Britain's Got Talent." She gave this breathtaking performance of "I Dreamed a Dream" in the Final, but came in second to Diversity, a dance group. News reports talked about how Diversity had "beaten Susan Boyle into second place."
Well, Diversity was amazing, and they deservedly won, but Ms. Boyle most assuredly did not lose. She has a recording contract with Simon Cowell's record company, will be performing on the West End, and is getting the opportunity to sing with her idol, Elaine Paige. The media world has a much better idea of how to present and promote singers than dancers, and Susan Boyle's future is assured… as far as she decides to take it. She will sing, make records, and people will buy them.
In third place was 39-year-old music teacher Julian Smith with this inspiring performance on saxophone. And you know what? Mr. Smith is not the "second loser". He's the third winner! After wowing millions with his beautiful saxophone performances, he will certainly get a chance to fulfill his dreams of signing a record contract and getting many more chances to perform his music in front of live audiences.
Life is exactly the same way. We put on a lot of "performances" every day, from going to work or school to paying bills to going out with friends. Many – perhaps most – people drift through these activities and their lives. Exceptional people treat everything they do as a performance. They think and plan ahead, and when the moments of action arrive, they go all-out to do their best at whatever they are doing – work, leisure, and relationships.
I don't mean to say that you have to become stressed about upcoming events. But you will have more fun if you prepare for them. Going to Disneyland? Make sure you have your tickets and hotel reservation, pack a day or two in advance so you don't forget the sunscreen, and get to the airport on time. You'll find you have much less stress in your life because you know you're prepared. Performing a solo piano recital at Carnegie Hall? Same thing, isn't it?
Different Strokes
Diversity picked the right time to peak, putting on this wonderful, unique, and energetic Final performance. It came down to the quality of the final performances and the question of how the British people wanted to be represented in front of the Queen. Susan Boyle would have sung wonderfully, but we are used to hearing wonderful singers on the radio or our iPods all the time.
Diversity's name was perfect – They are a diverse troupe of street dancers ranging in age from 12 to 25 and of multiple ethnic backgrounds. I think the viewers chose really well in that their appearance in front of the Queen will be a message, that Great Britain is made up of many diverse ethnic groups, and that when they work together, amazing things can happen.
By the way, there was another terrific street dance group in the BGT finals. Flawless lived up to their name in the semi-final with this routine, and I think would have had a very good chance of winning the entire competition if the vote had taken place then. Lori and I certainly would have voted for them.
However, their performance in the Final wasn't quite as tight. If Diversity promoted the message that, "We're all part of what makes Britain Great," the Flawless final seemed to say, "We're really good, but we're different from you." Diversity definitely projected the better message to portray before the Queen.
"It All Comes Down to You"
In the end, everything comes down to the Final. The best performers that day won the show. But everyone else won just by making it that far. They all had a wonderful opportunity to showcase their talents to millions of people all around the world. Their performances are recorded and will be seen for a long time on YouTube and other Internet sites. And many of them will go on to have successful show business careers.
We each have some pretty amazing opportunities too. We get to try out in the various auditions of life every day. When we find the magic, and bring our hearts and souls (not to mention lots and lots of practice) into the performance, sometimes we get to move on to the next stage. Every once in a while, there's a Final, where we really get to show off our stuff. And just as on "Britain's Got Talent," Life's Finals don't come down to a single winner and a bunch of losers. Just to be there and to do the best we can on that day – Those brief moments in the sun should be joyous… for you and for your "audience".
The show will go on!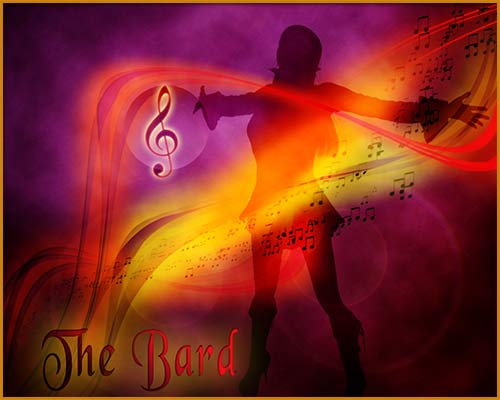 Similar Posts:
Tags: Life Advice, Music

Share on Twitter