Ok, so you've taken the Hero test and we've assigned you a class based on your results. You've taken a deep breath, then followed the email link to Enroll in The School for Heroes. Well, if that's all there was to it, we could have stopped at the test. But the test is only the beginning.
After enrolling and signing in to the school, you will see your personal page. It isn't very personal yet; we have a lot of features that we will be adding over the next weeks and months. But there are already some very important links on the right side sidebar. These are:
| | |
| --- | --- |
| Class Page | Takes you to your instructor's classroom. |
| Completed Assignments | Shows you assignments you have completed and instructor comments. |
| Available Assignments | Lets you take on missions appropriate to your class and level |
| Submitted Assignments | Shows you assignments that are waiting for an instructor response |
Start your heroic journey by clicking on Available Assignments to see your first mission.
Your Mission. . .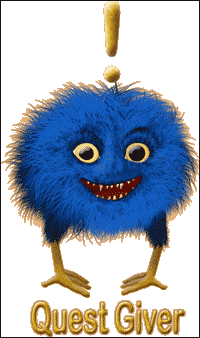 When you first select the Available Assignments at The School for Heroes, you will see just one Available Assignment. It is a way for you to introduce yourself to your instructor and fellow students. The First Mission is also a task that gives you some of the flavor of your particular class. Once you have completed the initial mission, and your class instructor has responded to it, you will advance to Level 1 in your class. This is a very important accomplishment, as you will now appear in your class roster and new assignments will open for you.
We recommend that you read the assignment carefully, then work on it off-line. Compose and proofread your answer, then copy it and paste it into the Available Assigment form. This way you will have an assignment about which you can be proud, have time to change your mind if you decide to submit a different answer instead, and have the chance to polish your answer and make your instructor and other students happy. Incidentally, you can use some limited HTML tags to improve the appearance of your assignment. If you don't know how to do this, it isn't a problem – Plain text is always fine and we will add minimum formatting to make your submission look good.
In Raseir, Everything Not Mandatory is Forbidden
Fortunately, Silmaria is very different from Raseir. Assignments come in three flavors – Required, Optional, and Examinations. To improve your rank in The School for Heroes, you must do all of the Required assignments at your current level, enough Optional assignments to give you the experience points required for the next level, and pass the final examination. You can even re-do assignments for extra credit. Once you pass the final exam, you will then receive a new rank title and will become eligible for the next level's assignments. (There might be a few days delay before you find new assignments; we're still entering them into the new system.)
Should You Decide to Accept It. . .
When you have finished filling in your answer to the assignment, you will notice a check box labeled "Keep My Answer Private" and a button labeled "Submit". We recommend that you don't check the "Private" box unless your answer contains significant private information or reveals secrets that you do not want other students to see. It's much more fun when people can share their experiences with others at the school. When you click the "Submit" button, your answer will be added to our database and email will be sent to your class instructor. You are then automatically redirected to the "Submitted Assignments" page.
Within a few days – at most – the instructor will read your submission and determine the number of "experience points" you have earned. The assignment will be moved to the Completed Assignments page and the points will be credited to your account.
This School Will Not Self-Destruct
There's more. . . much more. Just as we post a new blog entry every week, we are also constantly adding features to the school pages and assignments. New assignments may appear at any time. If you come back every week – or even more often – you will see a slightly different school each time. And the process will accelerate. When we add the forums, you will want to visit daily to share your experiences with other students and the instructors. We want The School for Heroes to be a living, breathing space where we all can grow, surrounded by friends. Your continuing mission is to be a part of our tribe and help make the school great for everyone. Are you up to the challenge?
Any Questions or Comments? Be sure to ask them here where everyone can learn from them.
Similar Posts:
Tags: School for Heroes

Share on Twitter