Hi, my name is Corey Cole. I'm a game-oholic. I've been clean for two weeks now.
You see, I have a dark secret. I'm a recovering game addict. It isn't safe to let certain types of games in my house. I have a sneaking suspicion that "certain type" might be any game I find fun. Or that I can "zone out" with – Solitaire, I'm talking to you.
I'm not quite sure when my addiction first surfaced. I spent my childhood playing board games, and my teenage years behind a chess board. But I also rode my bike, read a lot, and even watched TV. Games were just a part of my life.
The Gateway Game – Bridging the Gap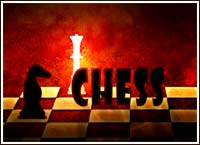 Now chess is a well-known gateway drug. For me, chess led to bridge, a card game even more addictive. Stories abound of promising students who dropped out of school to "study" bridge. I began spending evenings at the bridge club, often followed by long sessions at the pub to discuss the deals we just played.
I often spent even later nights haunting the computer facilities at UCSB. That was partly because the turnaround time was better at night, but it was also so that I could play. UCSB had a PLATO terminal linked to the University of Illinois, and I devoted many nights to playing Spasim, Empire, Airfight, DND, Moonwar, and others. I even tried my hand at writing a couple of game "lessons".
Addiction or dedication? You decide. Programming was a game to me too. Somehow I managed to graduate with a degree in mathematics, although it was really a thinly-veiled computer science degree.
Dragged Into the Dungeon
My first job out of school involved a lot of travel. I installed and customized software for banks in Chicago, New York, and Minneapolis. My game- and turnaround-driven University habits served me well, as the banks were much happier to have their software maintained at night while their normal operations were closed.
But temptation awaited in the streets of Chicago. It was there that I innocently responded to an announcement about a new type of game, a "role-playing" game called Dungeons & Dragons. D&D was completely different from any game I had ever played, because each game was a story-telling collaboration between the dungeon master and the players. The combination of creative play and the random rewards from rolling dice captured my imagination. I soon became involved with two weekly campaigns, and played every chance I could get.
You could say that most of my life since University came out of that first encounter with paper role-playing games.
Con Artistry
When I returned to Los Angeles, my Mom showed me an advertisement for a nearby science fiction convention. I read a lot of fantasy and science fiction stories, but it was the mention of "gaming" that caught my eye. I'd heard that people frequently played D&D at SF Cons. I knew I had found a new home when I heard other people in the registration line talking about their characters and their exploits. They were not impressed that I had a fourth level Cleric.
I soon started up my own D&D campaign, and one of the players introduced me to some other games in town. Soon I was pulling all-nighters at CalTech every Friday and Sunday. At least once, I drove directly from the game to work Monday morning.
I became so obsessed with D&D that I wrote to TSR to tell them about a database program I had created to help dungeon masters generate "random but appropriate" encounters and treasure. I told TSR that D&D had taken over my life and they owed me a job.
You can imagine how well they responded to that!
Addiction? Um, yeah, no longer a question. I had to quit my programming job when they refused to let me become a part-time employee so that I would have more time for gaming.
D&D led me to conventions, and writing my own game scenarios, both of which led to meeting Lori. I'm not sure whether she was an addict at the time, but she loved playing D&D and later spent more time at it than I did.
Rolled Doubles, Move Again
I moved up to San Jose partly because Lori wanted to be closer to relatives in San Francisco, and partly because it was the center of the burgeoning computer and video gaming universe. I didn't find a game job there, but we made lots of friends with other gamers and played D&D several nights a week.
Some other nights I "worked late", which mostly meant playing Rogue on the office mainframe. Or Wizardry on an Apple II. Or Dungeon Master on the Atari ST I was using to develop desktop publishing software.
My gaming and Con connections led to the next move. A gaming friend did animation work for Sierra. When she found out that Ken Williams was looking for a "champion tournament-level dungeon master" to create a new role-playing game for Sierra, Carolly thought of us and introduced us to Ken. Sierra had published Ultima II, but Lord British decided to start his own company for the sequels.
Here was my chance to turn my gaming addiction into actual paying work! The pay was horrible (I took a 40% cut from what I was making in San Jose), but these were games! I abandoned the desktop publishing project, and Lori and I moved to Oakhurst.
There was one strange thing about working for Sierra – Almost nobody there played games. I had little choice but to actually do work. Well, actually I was already in the habit of working 50 hour weeks as a programmer – That was the norm in San Jose as well as in Oakhurst. There just weren't many distractions to keep me from doing it. Except maybe for bowling, or bridge, or raising a two-year-old. Piece of cake compared to playing D&D until the sun comes up.
Heroes and Anti-Heroes
Ironically, the most game-free period of my live was the first six years I spent making games at Sierra. It makes sense – programming and designing games is a lot like playing them. The only difference is that the rewards for good play and the penalties for bad play hit harder.
On the other hand, work and play often get confused in game companies. I've worked on a few projects where productivity came to a halt because most of the team members spent more time playing games that making them. Surprisingly, I'm not usually one of those – To me, making games is more entertaining than playing them. Game addiction was not involved when Sierra laid off half the staff and cancelled Lori's and my contract after QG4.
During my "Sierra sabbatical" period between Quest for Glory IV and Quest for Glory V, Heroes of Might and Magic came into my life. Playing it until 3 or 4 a.m. on work nights probably contributed to losing a job in the Bay Area, but that turned out ok – It gave me the chance to return to Sierra and help finish Quest for Glory 5: Dragonfire.
I put my stack of HoMM games in a box, wrote "Pure Evil – Do Not Touch!" on it, and handed the box to a friend to store away from my sight. It was painful therapy, but it worked… for a while.
WoW – Where Did My Time Go?
After a little life disruption known as 9/11/2001, I moved on with my life and got a job creating an online poker site. The only gaming I did there was playing poker on our competitors' sites – research, you know. I even got good enough at it that I started winning more money than I lost.
Along came World of Warcraft. The game launched in November of 2004. Every morning I could hear my boss and co-workers talking about their latest exploits on Azeroth. The game sounded like a lot of fun, but I knew that I was a game-oholic and must not try this clearly addictive game.
I actually stayed away until a fan introduced us to WoW – She had said, "This game is a lot like Quest for Glory." Um, ok, guess we should find out what's new in gaming.
Actually, I hated WoW at first. I've always had a problem with motion sickness and can't play most first-person shooter games. WoW was just as bad – I could play for maybe ten or fifteen minutes, then it would take me an hour for the room to stop spinning. Lori played a little, and had a good time.
I felt a little left out, but it was a relief that I wasn't going to become addicted to this game. I could get my work done and stay productive.
Then I upgraded my computer and graphics card. Suddenly the game graphics stopped being choppy. I could play and not get sick. Um, yay?
Little by little, I started spending a few hours a week in World of Warcraft. As my characters gained levels and I joined a raiding guild, WoW started eating more and more of my time. When I wasn't playing, I was off on the Web reading strategy articles and watching videos. It isn't easy competing with a bunch of 20-somethings when you're 50. Ten hours a week turned into thirty, forty, and more. I was spending more time playing WoW than working.
Cold Turkey
Seven-and-a-half years later, and the Hero-U project beginning to accelerate, I finally recognized the writing on the screen for what it was. I could not continue my life as a citizen of Azeroth at the same time as following the more-than-full-time lifestyle of a game developer. On Aug. 30, 2012 I visited the World of Warcraft for the last time, and on Sept. 1, my account expired for the last time.
I look back fondly on my many memories of Azeroth, the friends I made, the bosses I conquered, and the achievements I accomplished. But they're just memories now – I have no desire to drink from that bottle again. Thank goodness!
My name is Corey Cole. I'm a game-oholic. I've been clean for two weeks now. Unless you count bridge or bowling or surfing the Internet.
Ok, so maybe I'll never be completely clean.
But one thing I can say for sure – I will never stop having fun. And I will put all my love of games into the Hero-U game. Hero-U will be fun. I know that from experience.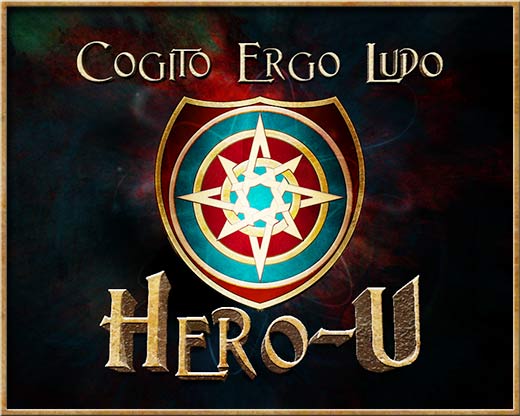 Similar Posts:
Tags: Game Addiction

Share on Twitter