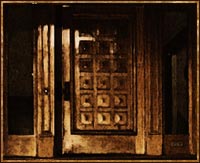 I am proud to announce that the School for Heroes has begun accepting applications for the new School Year. Find out now what sort of Hero you are – take the Test now. You will soon learn the inner workings of your very soul. Once you enroll in the school, you will find your very own personal page with the results of your test. Learn more about the type of Hero you are, and you will be given your very first Mission!
You must complete your Mission to prove that you are willing to do what it takes to be the person you were meant to be. In a few short days, you will find an "assignments" connection on your personal page. Here, you can submit a report upon the success of your mission. This will determine whether you are worthy to enter the ranks of your class.
At this moment, we have more 'would-be' Paladins than any other class. What sort of Hero are you?
Tags: School for Heroes