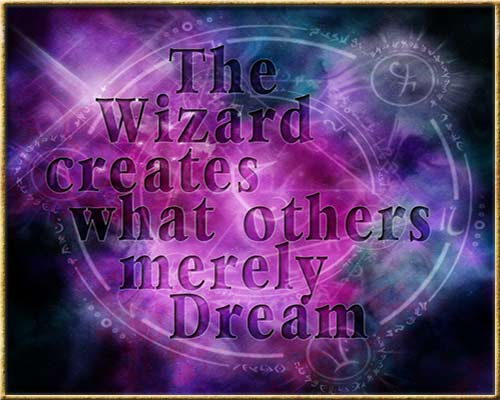 My Dear Students,
Welcome to the School for Exceptionally Talented Wizards! Such a pleasure it is to see your faces glowing with the brilliance of intelligence and curiosity as you experience the magic and wonder around you.
Some of you are already experienced in viewing the world through the Wizard's eyes. A few of you, however, are no doubt wondering what you have gotten yourself into - how can a study of magic have practical application in your life? One of the principles of magic is "Believing is Seeing." When you open your mind and eyes to magic, you can discover it everywhere.
What better way can you live your life, than to be filled with the joy of discovery every day?
Sincerely,


The How to Be a Hero School for Exceptionally Talented Wizards consists of nine levels of training. The assignments will vary according to points and difficulty. There will be a few mandatory assignments for each level, and a variety of optional assignments. Exceptional effort upon your part will be rewarded by the bestowal of the Stars.
Assignment submissions will be graded on Mondays. This helps to even out the work load for our implementing staff of Corey and Lori.
To Rise from Initiate to Neophyte, you will need to earn 150 points and pass the Initiate Quiz.
To Rise from Neophyte to Acolyte, you will need to earn 350 points and return from the Journey.
To Rise from Acolyte to Apprentice, you will need to earn 600 points and undergo the Ordeal from the Wizard Council of WIT.

The Curriculum for the How to Be a Hero School for Exceptionally Talented Wizards is currently under development and constantly evolving. However, the Theme for the Initiate Level is:


Students will find their personal Class Assignments when they teleport from their personal page to their assignments page by clicking upon the link. Once the spell is cast, students will be able to complete their assignment and report upon it directly on their assignments page. They can then decide whether this report should be made public and posted upon the Forums or remain private.
Grades and comments for the assignment will be posted upon the student's assignments page. However, only the student can see his score for the work he completed.